This year, the world has been turned upside down by the pandemic, but video games continue to entertain us and help us cope with these tough times. 2020, like most transitional years in gaming, has brought us the best of current-gen while also showcasing what the next generation will bring. With the holiday season right around the corner, we decided to put together our favourite games on PS4, Xbox One and the new PlayStation 5 and Xbox Series X | S consoles to help you pick the perfect gifts for your friends and family. Here's a list of the best games for Christmas 2020 that will make great presents for the gamers in your life.
1. Assassin's Creed Valhalla
Developer: Ubisoft
Publisher: Ubisoft
Platforms: PC, PS5, PS4, Xbox Series X | S, Xbox One
Ubisoft's latest instalment throws you into the brutal world of medieval England, with Eivor and his fellow Vikings battling the Anglo-Saxon kingdoms. Like Origins and Odyssey, Valhalla moves away from the earlier stealth-based games to an open-world RPG that is beautiful and massive.
Assassin's Creed Valhalla has everything we love about the Assassin's Creed games, and its recreation of the Dark Ages is incredible. Pack that with a personal story that forces you to make hard decisions and you have a solid, must-play game.
2. FIFA 21
Developer: Electronic Arts
Publisher: Electronic Arts
Platforms: PC, PS5, PS4, Xbox Series X | S, Xbox One
There is nothing quite as fun as playing some football with FIFA, whether you are playing alone or with friends. Although EA hasn't made many major changes to the latest instalment with FIFA 21, they have consistently worked to improve the on-pitch experience and they seem to have perfected the game speed this year.
Go solo in career mode, play one on one against your friends, or team up with them to play co-op matches online. There are so many ways to play, including a short cinematic experience in street football.
3. Doom Eternal
Developer: id Software
Publisher: Bethesda Softworks
Platforms: PC, PS4, Xbox One
One of the best first-person shooter games in recent years, Doom Eternal launches you once again as Doom Slayer, who must end Hell's consumption of Earth. That's about all you need to know about the story — the action is the focus.
Doom Eternal builds on the "push-forward" combat style of Doom (2016) and the new dashes make the game even faster. You can also play as a demon in the new Battlemode multiplayer and go against the Slayer himself alongside another demon.
4. Tony Hawk's Pro Skater 1 + 2
Developer: Vicarious Visions
Publisher: Activision
Platforms: PC, PS4, Xbox One
After a disastrous game in 2015, the Tony Hawk's series comes back with a bang. A remake of the first two games of the series, THPS1+2 faithfully recreates the classics—the moves, the maps, the soundtrack all return, and are modernized for a 2020 audience with beautiful, detailed visuals.
This game is sure to fill old players with nostalgia for the 90s and let new players experience a masterpiece. It's also not a full price game, so if you're shopping on a budget for games for Christmas 2020, you're in luck.
5. Marvel's Spider-Man: Miles Morales
Developer: Insomniac Games
Publisher: Sony Interactive Entertainment
Platforms: PS4, PS5
Spider-Man: Miles Morales is an excellent follow-up to Marvel's Spider-Man (2018), and though it may not be as expansive as the previous instalment, it improves upon almost every facet of the earlier game.
On PlayStation 5, you swing through the beautiful New York City at 60 FPS, experience the magic of DualSense, and fight using mechanics that make every brawl unique. The storytelling moves seamlessly between the superhero life and the private life of Miles, who is left to defend the city on his own after Peter Parker leaves for a holiday.
6. Yakuza: Like a Dragon
Developer: Ryu Ga Gotoku Studio
Publisher: Sega
Platforms: PC, PS5, PS4, Xbox Series X | S, Xbox One
Like a Dragon replaces the traditional beat'em up mechanics of previous Yakuza games with a fresh, turn-based RPG type combat. Although level progression can seem a bit slow, the game still maintains its usual flamboyance and crazy humour.
Plus, the game features a huge number of fun side-activities including classroom tests and kart racing. If you know anyone who likes weird, offbeat Japanese games or the Yakuza franchise in general, Like A Dragon is a must.
7. Watch Dogs: Legion
Developer: Toronto Studio
Publisher: Ubisoft
Platforms: PC, PS5, PS4, Xbox Series X | S, Xbox One
Instead of having a single protagonist, Watch Dogs: Legion lets you play as multiple characters — each with unique personalities and skills — who can be recruited and controlled at any time. London is your playground and you can play in it as whoever you want.
Set in a dystopian London, the Dedsec hacker group is trying to free the city from the private military company which has turned it into a surveillance state. The game will become even more fun when the multiplayer mode arrives in December.
8. Ghost of Tsushima
Developer: Sucker Punch Productions
Publisher: Sony Interactive Entertainment
Platforms: PS4
Set during the first Mongolian invasion of Japan, Ghost of Tsushima follows Jin Sakai as he tries to save his homeland. Ghosts of Tsushima replaces the traditional stats progression with its system of learnable techniques, and its minimalist HUD lets you enjoy the beautiful landscapes without getting in the way.
It is in the direct combat that the game shines, as you get to learn new stances that have different strengths against different weapons. True to its samurai roots, the game allows you to have stand-offs at the beginning of most fights, which are challenging to master and cinematically beautiful.
9. Ori and the Will of Wisps
Developer: Moon Studios
Publisher: Xbox Game Studios
Platforms: PC, Xbox Series X/S, Xbox One, Switch
Building on the foundation of its 2015 predecessor, Ori and the Will of Wisps combines stunning visuals, unique combat techniques, and breathtaking music to deliver a fantastic game. If you know somehow who loves 2D side-scrollers that looks beautiful, this might be the perfect gift.
Ori's search for Ku swings between hope and desperation to create a memorable story, and the game is regarded as one of the best of 2020 with multiple award nominations. Don't miss out on this lo-fi gem.
10. Animal Crossing: New Horizons
Developer: Nintendo
Publisher: Nintendo
Platforms: Switch
Released during a time when the world was in quite the panic, Animal Crossing: New Horizons provided the perfect escape from the restrictive world that some are still struggling with. It's lucky, then, that it just keeps on giving.
Instead of being able to just customize your house as in previous games, your character will now get to build and customize an entire island. Catch fish, talk to your animal residents or decorate your garden; New Horizons is full of possibilities and is a joy to play.
11. Wasteland 3
Developer: inXile Entertainment
Publishers: inXile Entertainment, Deep Silver
Platforms: PC, PS4, Xbox Series X/S, Xbox One
Wasteland 3 is an isometric RPG set in a post-apocalyptic Colorado. Players control two main rangers and other recruits in a turn-based combat system. The game also makes good use of environmental interaction, so there's plenty for players to find.
The story moves in different directions depending on the decisions that you make, but remember, you will often find yourself in a mess irrespective of which path you choose. A good gift choice for anyone who likes classic RPGs.
12. The Last of Us Part II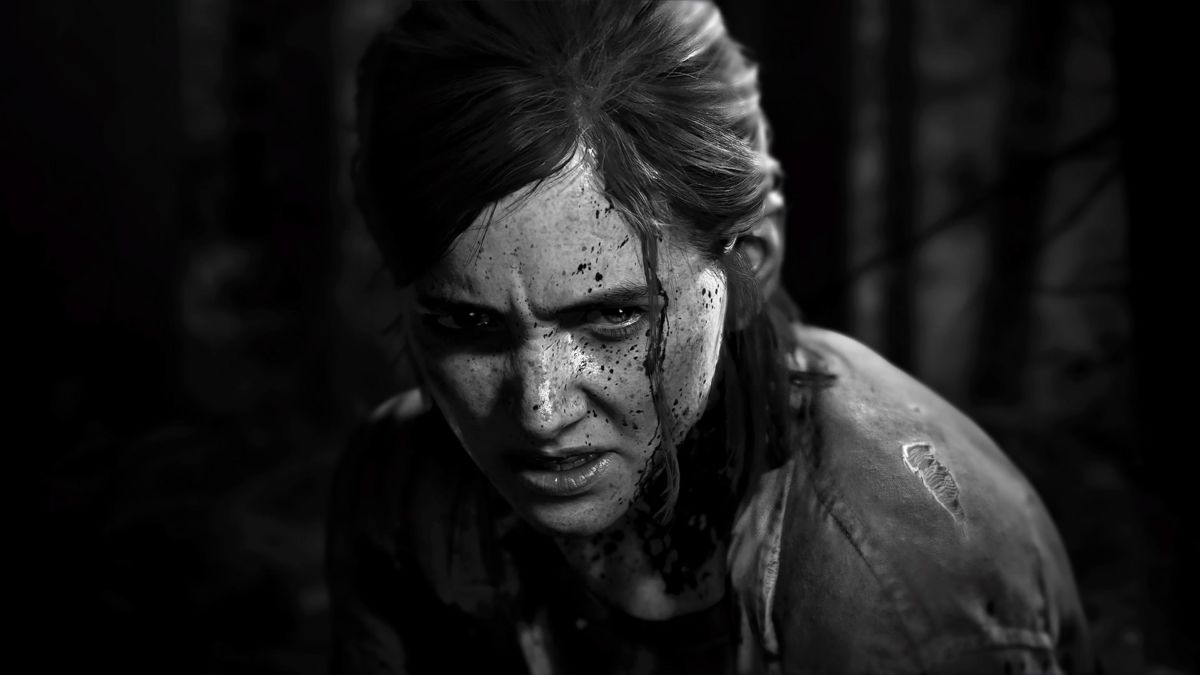 Developer: Naughty Dog
Publisher: Sony Interactive Entertainment
Platforms: PS4
To follow an incredible game is a huge challenge. Add to that leaks, controversies, review bombing, and you have one of the most polarizing games ever, though those who love it, really love it. The Last of Us Part II follows the lives of Ellie and Abby, whose lives intertwine in the post-apocalyptic world of the United States.
The gameplay, the visuals, and the soundtrack are undeniably amazing. The Last of Us Part II may not have the most universally satisfying plot, but by pushing the PlayStation 4 to its limit, it brilliantly showcases how far modern gaming has come.
13. Resident Evil 3
Developer: Capcom
Publisher: Capcom
Platforms: PC, PS4, Xbox One
A remake of the 1999 game, Resident Evil 3 manages to keep the essence of the original game even as it transforms it into a visually stunning 2020 game.
In Raccoon City, Jill Valentine and Carlos Oliveira must survive a zombie apocalypse caused by the T-Virus while also fighting the intelligent bioweapon called Nemesis. The 4v1 multiplayer mode, Resident Evil: Resistance, allows you to team up with other survivors or play as the evil mastermind. Despite its short length, Resident Evil 3 is an excellent survival horror game that is packed with tension and horror.
14. Red Dead Redemption 2
Developer: Rockstar Games
Publisher: Rockstar Games
Platforms: PC, PS4, Xbox One
Red Dead Redemption 2 may have come out two years ago, but it is a masterpiece that shouldn't be missed. From action-packed heists to leisurely coffee-brewing, RDR2 seems to offer players almost everything in a world that is not only massive but also lively.
Set in 1889, this Western-themed game follows Arthur Morgan as he attempts to survive against law forces and other rivals. Rockstar's brilliant writing & direction combine with Woody Jackson's soundtrack to create an unforgettable story and an unforgettable game.
15. Cyberpunk 2077
Developer: CD Projekt Red
Publisher: CD Projekt
Platforms: PC, PS5, PS4, Xbox Series X/S, Xbox One
After repeated delays, Cyberpunk 2077 is finally going to be released on the 10th of December. In the sprawling world of Night City, you play as a mercenary outlaw named V, who is looking to acquire a unique chip that promises immortality. Upgradeable weapons, hacking skills, body-enhancing implants are all part of Cyberpunk, and the choices you make will shape the world and the story.
Plus, Keanu Reeves! He plays Johnny Silverhand, a digital character who provides tips and advice throughout the game. The first gameplay footage of Cyberpunk looks stunning, and we're sure that CD Projekt — the developers behind The Witcher 3 — are again going to deliver a great game.
READ NEXT: 25 Best Horror Gifts You Should Check Out
Some of the coverage you find on Cultured Vultures contains affiliate links, which provide us with small commissions based on purchases made from visiting our site. We cover gaming news, movie reviews, wrestling and much more.