The launch of Call of Duty: Black Ops Cold War Season 1 is now only a couple of weeks away, and in the meanwhile, Treyarch and Activision are doing all they can to keep people playing. The studio recently launched the game's first new map, Nuketown '84, and alongside that, they have also launched one of the first double XP week events.
The Black Ops Cold War Double XP Week
The Call of Duty: Black Ops Cold War double XP week is live now in-game, giving players a significant bonus to their progression. For the next week, all players will earn both double XP and double weapon XP as long as they play, with the event coming to an end at around 10:00 AM PT on the 1st of November. The event launch coincided with the release of Nuketown '84, further incentivising players to try out the new map in multiplayer.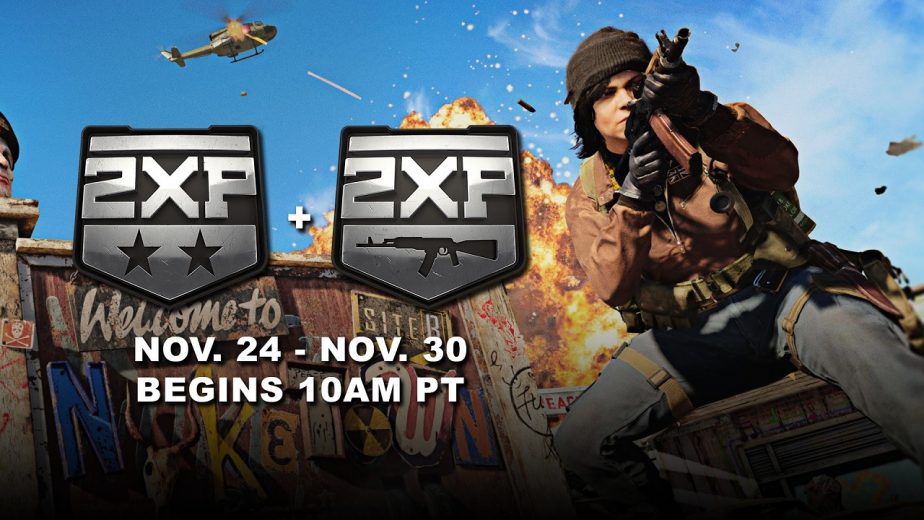 Neither Treyarch nor Activision have yet released firm details about what exactly will be coming to the game when Season 1 officially begins. The season is due to start on the 10th of December, in just over two weeks' time. Treyarch has stated that it will feature; "more multiplayer maps & modes," as well as "new Zombies modes". In more concrete terms, the season will feature the addition of two new weapons; a new shotgun and assault rifle, based on the promotional images. Among the new modes, Treyarch has only confirmed that 2v2 Gunfight will be coming to the game. Of course, the season will also include new content for Call of Duty: Warzone, although this content is still under wraps for now.
No doubt the launch of Black Ops Cold War Season 1 will be a major event for the new Call of Duty. However, it may not be a record-breaking one. After all, the season is launching on the same day as Cyberpunk 2077; arguably the most hyped-up game of the year. It remains to be seen how that will impact player engagement in Call of Duty, but there is likely to be some competition between the two.