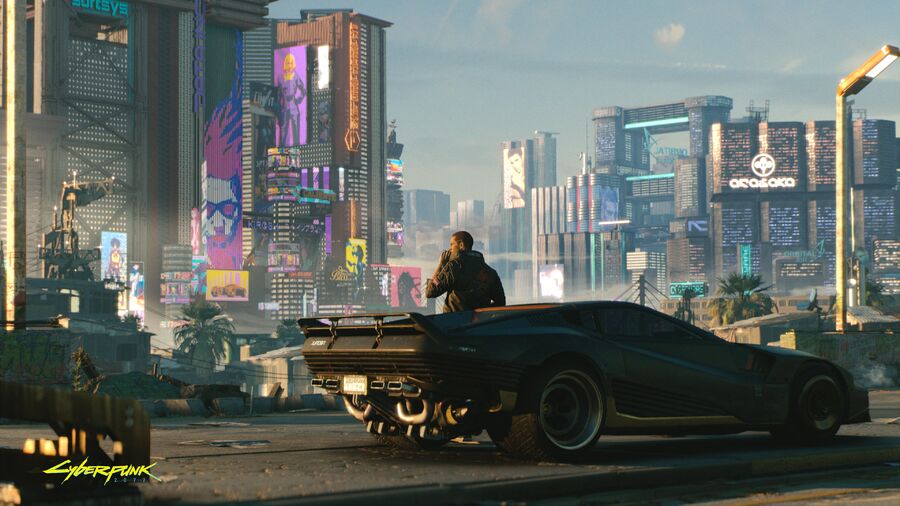 Is Cyberpunk 2077 on PS5? CD Projekt Red's open world role-playing game was announced over seven years ago, but it didn't enter full development until around 2017. It was back then that the title was locked for PS4, as the PS5 wouldn't be officially acknowledged until a couple of years later.
Is Cyberpunk 2077 coming to PS5?
Cyberpunk 2077 is set to release on the 10th December 2020 for PS4 — but what about PS5? At launch, the game will be playable on PS5 via PS5 backwards compatibility. Technically, you'll still be playing the PS4 version on your PS5, but the more powerful console should ensure better technical performance.
A full PS5 version of Cyberpunk 2077 will launch at some point in 2021 — we don't have a date or release window yet. If you buy Cyberpunk 2077 on PS4, you'll be able to upgrade to the PS5 version when it arrives. This will be a free upgrade, so you won't have to pay anything extra.
For a list of all PS4 games that have free PS5 upgrades, check out the following guide: PS4 to PS5: All Games with Confirmed Free Upgrades.
How will Cyberpunk 2077 run on PS5?
Through backwards compatibility, Cyberpunk 2077 should run better on PS5. When played on PS5, PS4 games can benefit from smoother frame-rates and faster loading speeds. That said, we don't know exactly how Cyberpunk 2077 will perform on PS5 yet, as only a small amount of console gameplay has been released.
Here's an official Cyberpunk 2077 video that shows the game running on both PS4 Pro and PS5 — the latter via backwards compatibility:
---
Will you be buying Cyberpunk 2077 on PS4? Or will you be waiting for the full PS5 version? Augment yourself in the comments section below.